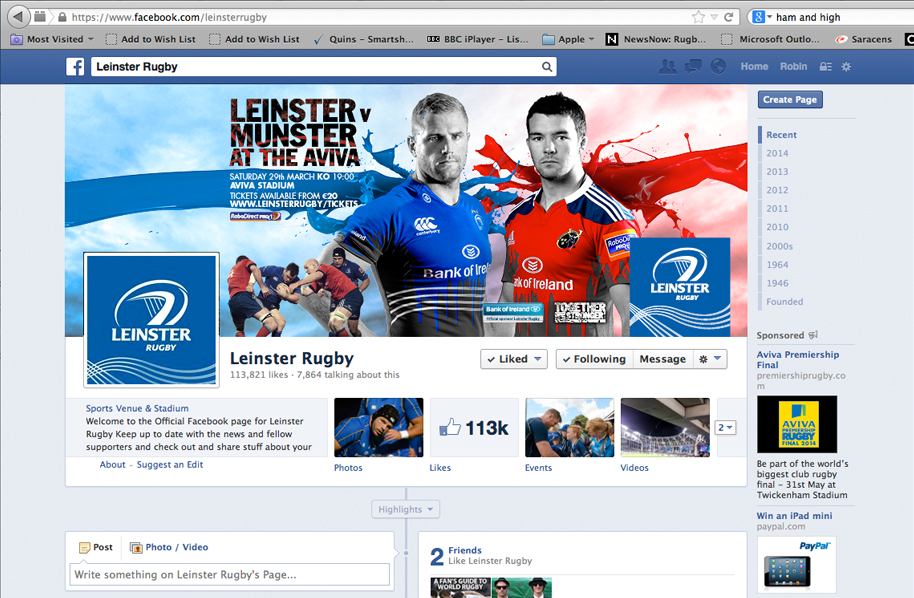 About
Colour Clash at the Aviva
Leinster have been the dominant force in Irish Provincial and European Rugby for the last 7 years with lofty ambitions on and off the field staging a series of games at the national stadium, the Aviva Stadium in Dublin, over the last few seasons.
For their second game of the season at the Aviva Stadium in 2014 against rivals Munster we wanted to grab the attention of not only home and away supporters but also generic rugby supporters.
This was particularly important due to a relatively short media window and cluttered market place with the Six Nations taking place in the two months prior.
The integrated campaign was again used both on and offline with a targeted online approach, outdoor, big screen and LED perimeter along with use within a big sports retailers internal TV system.
The campaign was well received by the club, supporters and sponsors and the game sold out over a week before the kick off, a first for Leinster.
Client Testimonial
"The level of service we received from an account management perspective is second to none, with no deadline too big an ask, delivering quality, innovative work and always pushing ideas and concepts our way based on their deep knowledge and understanding of Sport and Rugby in this case."